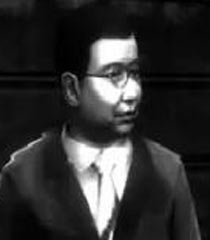 Doctor Felix Kwong is a Chinese clinical psychiatrist and an expert at propaganda and weakening of moral among occupying troops.
Doctor Kwong is obese but highly intelligent psychiatrist who seems to have several ideas shared with Sigmund Freud. This can especially be seen in his Phallic description of a large German howitzer, and it's description of supposed sexual oppression of the women of Paris. He seems to live and work in China Town, but has been known to frequent Resistance Hideouts. He is patient, even when Sean jokes about his wardrobe, saying Kwong dresses up in women's clothes. While Sean is merely joking, eventually Kwong shouts "for the last time, I'm not wearing women's clothing!"
Ad blocker interference detected!
Wikia is a free-to-use site that makes money from advertising. We have a modified experience for viewers using ad blockers

Wikia is not accessible if you've made further modifications. Remove the custom ad blocker rule(s) and the page will load as expected.